The Making of a Mosaic Surfboard- Ospreys!
Making a huge mosaic surfboard is quite a process! Each surfboard takes us the better part of a month, between coming up with an idea, cleaning the board, and adding a mosaic to the surface. But we love the finished result, don't you? Check out how much work goes into these custom glass art mosaic surfboards- you will be amazed!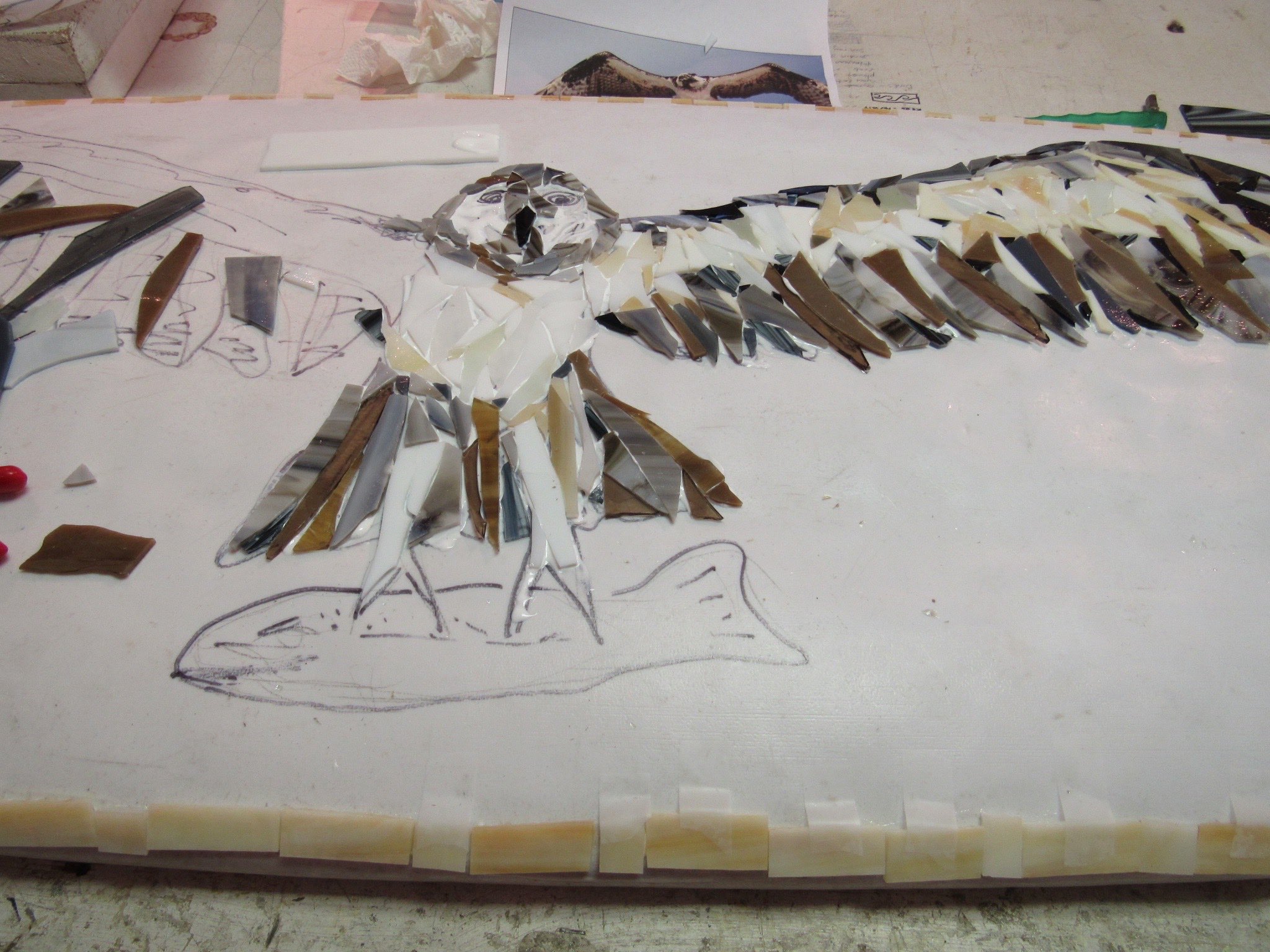 Zoomed out view of background.
Detail of grouting process.
Step Six
A fully cleaned mosaic surfboard!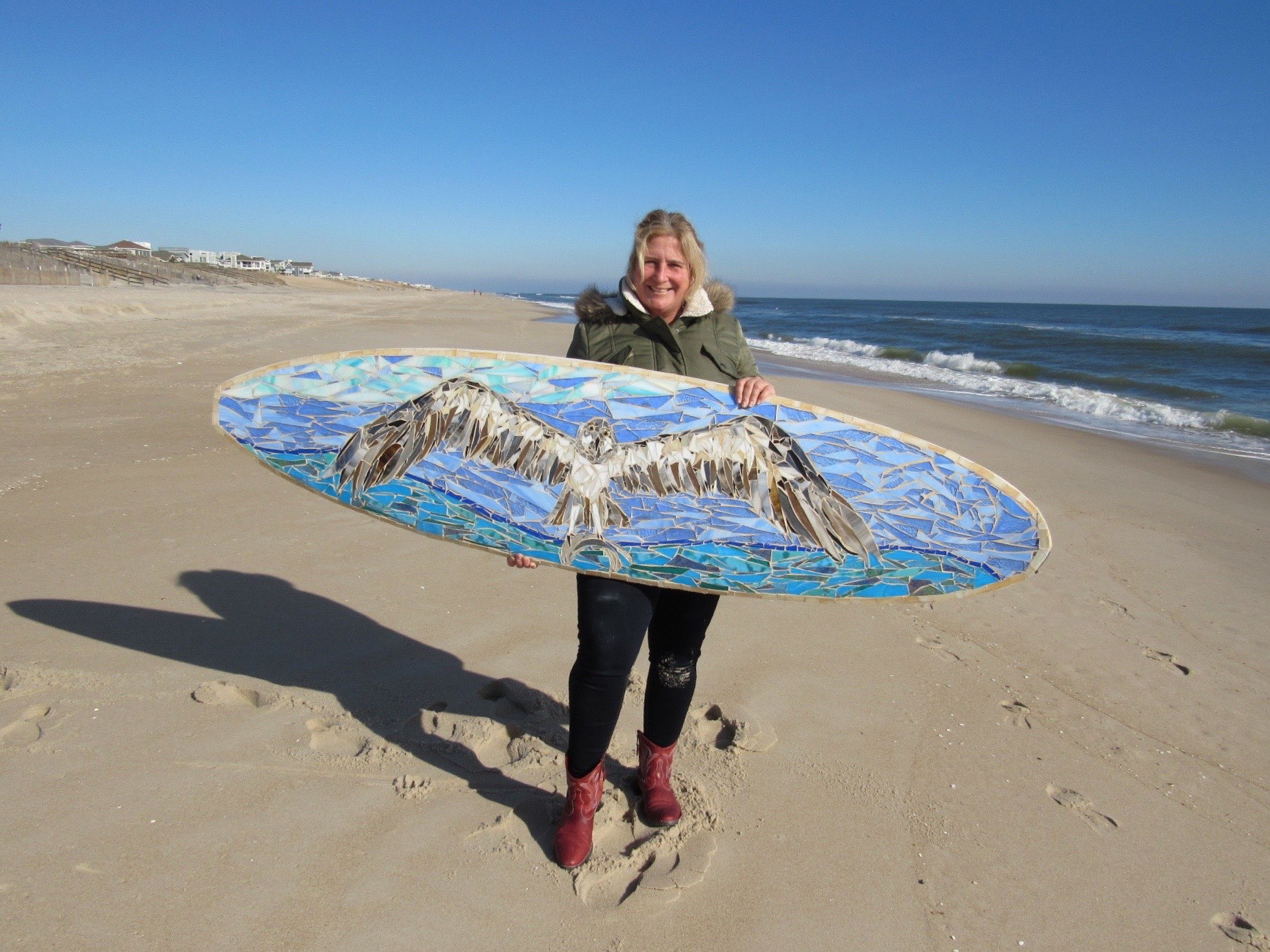 Completed Mosaic Surfboard
Look at the gorgeous finished piece!
Working in the Studio, Gift ideas
mary tantillo
SwellColors Glass Studio
mosaic wall art, custom mosaic, mosaic surf art, custom glass art, local art, local artist, shop small, made in usa, long beach island, shore art, surf art
Comment