Why Do We Love Custom Stained Glass So Much??
Custom stained glass is one of the most exciting things that we offer here at SwellColors Glass Studio. It really is amazing how many unique commissions we have made over the years. Each season brings with it a fresh perspective and new ideas- the work just gets better and better!
Ordering stained glass with SwellColors allows you to get a one of a kind piece of art, designed by owner and artist, Mary Tantillo. The scope of her work really speaks for itself- each sunset and wave more stunning than the last. There's something uniquely special about custom stained glass artwork- not only does no one else in the world have the exact piece of art that you do, but stained glass is the kind of work that can last for generations. With every stained glass commission, you truly are investing in art, in artists, in happiness and in history. Your grandchildren will still be loving these original artworks!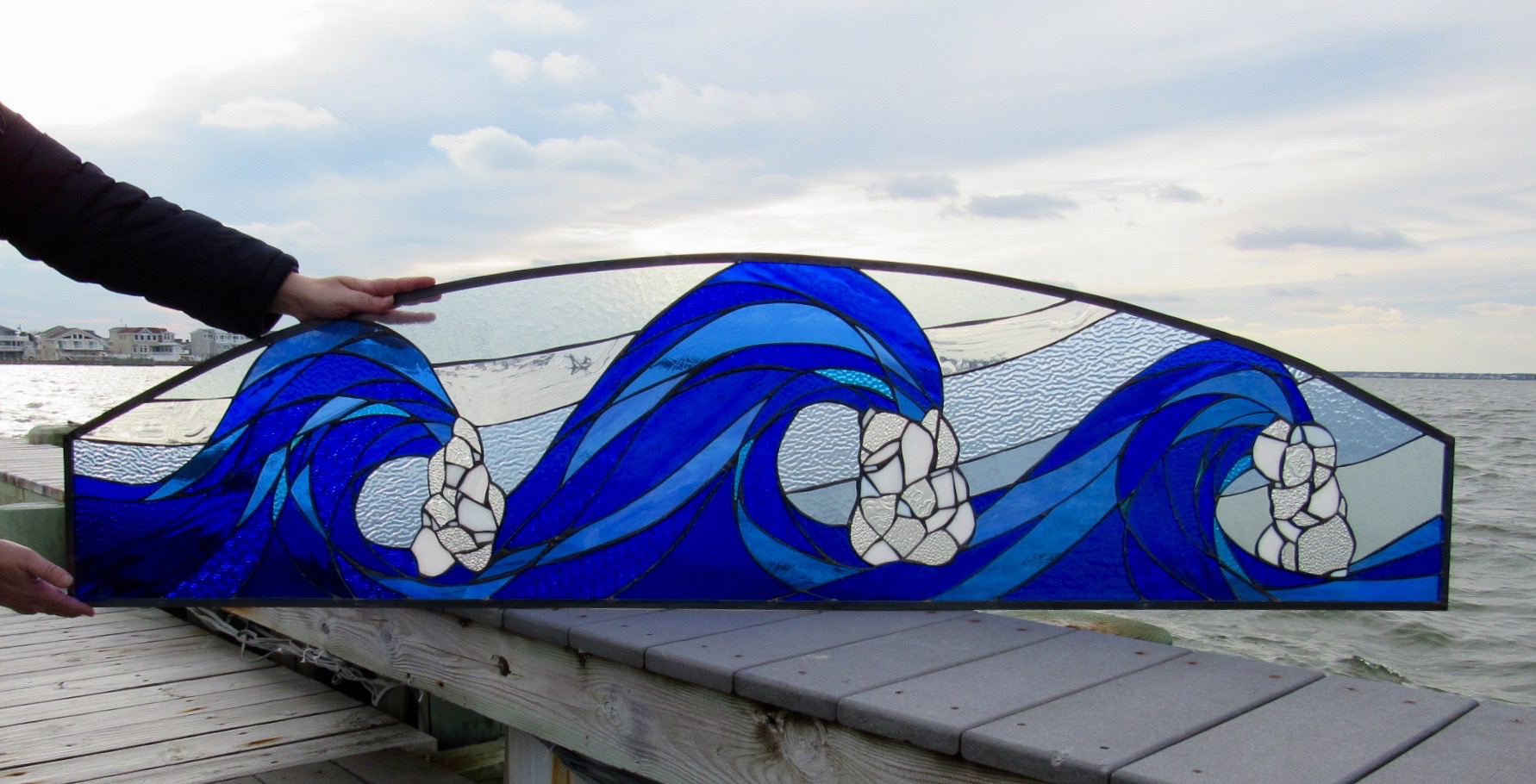 At SwellColors, we can make stained glass in any size, shape, or style. We love a new challenge and welcome new ideas. We pride ourselves in making sure every customer is one hundred percent satisfied with their custom stained glass window. Each new commission gives us new ideas and helps us grow as artists- and that's why we love custom so much!
To order custom, check out out our Custom Art page, or call 609-494-7600 or email mary@swellcolors today!